Wanderers, Worshippers & Lovers of Leaving: You are invited to join us for our annual and slightly untraditional Rumi celebration and Sema ceremony — Sunday, December 15, 7:00 p.m. We will be celebrating the anniversary of the mystical poet, Jelaluddin Rumi, who died over 700 years ago in 1273.
Detailed directions to Several Dancers Core are here:
http://ithou.com/turn/directions.pdf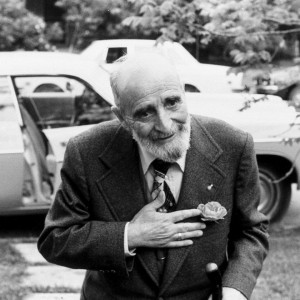 The evening is hosted by Bruce Miller who staged performances of the Whirling Dervishes earlier in his career in LA,Vancouver, Boulder and Santa Cruz. Bruce met up with the dervishes as a young man when he met Suleyman Dede, Sheikh of the Mevlevi from Konya, Turkey pictured here.
The evening will include music, poetry and the sacred ceremony of the Whirling Dervishes performed by students who have been learning to turn over the last several weeks.
You are invited to a reception afterward at the home of Bruce and Karen Miller.
SEVERAL DANCERS CORE (upstairs) | 519 North McDonough Street, Decatur, GA
30030 | Enter through the parking lot next to Eddie's Attic, across from the Courts | Park for free in the County parking structure, W. Trinity               & Commerce Dr.
There is also free parking along McDonough St. toward the High School and in the Library parking structure on Sycamore Street.
Hope you can join us, Bruce Miller
Come, come whoever you are… Wanderer, worshipper, lover of leaving. It doesn't matter. Ours is not a caravan of despair. Come, even if you have broken your vow a thousand times Come, yet again, come, come.
Rumi