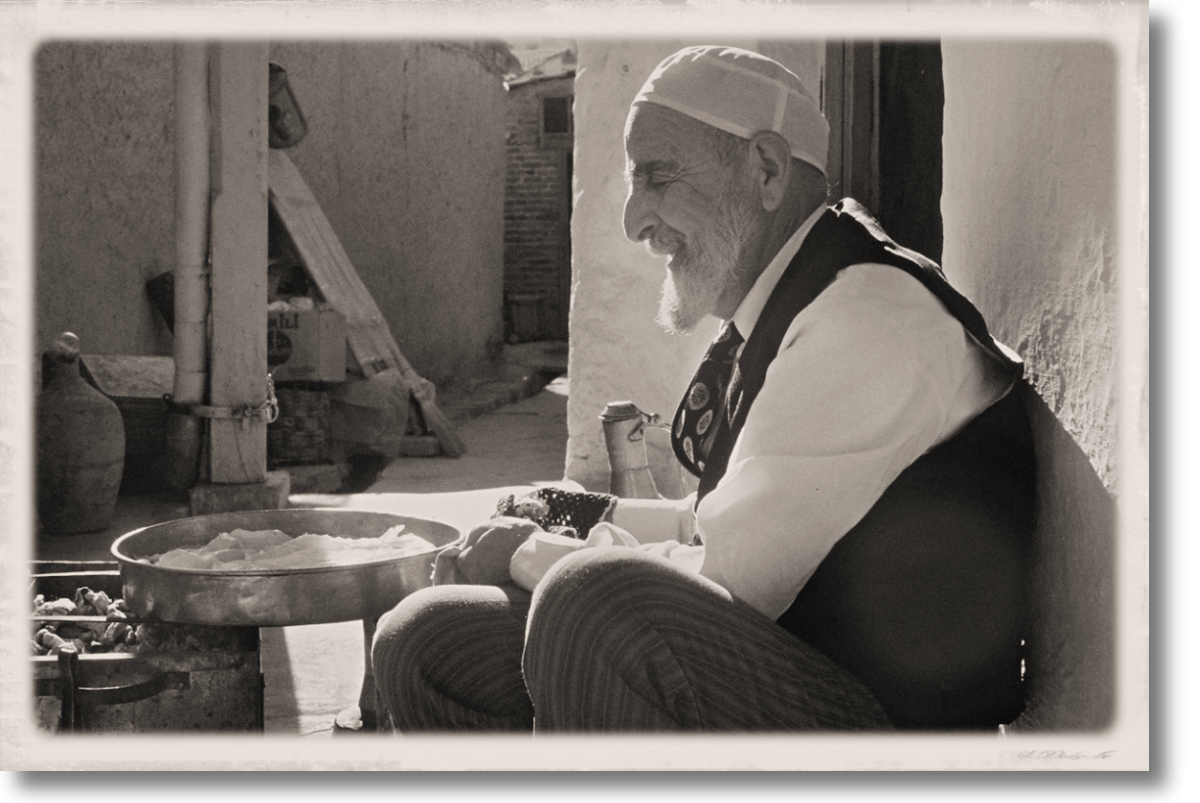 In 1976, America's most beloved poet was virtually unknown…
…until a humble cook from Konya, Turkey made it his mission to bring Rumi to America.
In 1970s America, few people had heard of Jelaluddin Rumi. Yet, in a stellar leap few could predict, this 13th-century Islamic theologian would soon become the nation's best-selling poet. How did this happen?
Süleyman Loras Dede was born in 1904 in Konya, Turkey, close to Rumi's mausoleum. At age eighteen, Dede entered the Mevlevi path.
Three years later, Kemal Atatürk, the founding father of the Republic of Turkey, shut down the Mevlevi lodges and banned all Sufi institutions and practices throughout Turkey.
For the next 50 years, Dede held the path of Rumi in his heart until 1976, when a group of young students of Reshad Feild invited Süleyman Dede to their modest rented duplex in Los Angeles.
Dede announced, "I come to plant Mevlana's message of universal love in this soil. The way of Mevlana, of Rumi, will grow in the West in its own way."
Rumi Comes to America examines the magic of that moment, the mysticism and mayhem that followed, and how the Cosmos chose a humble cook to bring Rumi to America.
From that tendril of love, Rumi has touched our culture in countless ways. From Coldplay to Oprah and to Barak Obama, today, Rumi has become America's most beloved poet.
REVIEWS: Rumi Comes to America
"Bruce, thank you for doing this good work!"
Coleman Barks, The Essential Rumi
"This book tells the story of one of the most important moments in America's recent religious and spiritual history using accounts of those involved and new translations of audio recordings from the time. Written with honesty, compassion, and understanding, it beautifully conveys the feeling of the place and period."
Mark Sedgwick, Department of the Study of Religion, Aarhus University, and author of Western Sufism: From the Abbasids to the New Age (Oxford University Press)
"The book is a treasure for us…  Such a joy to hear the story of that time. It is so wonderful to hear the words he said at that time and connect them with what has grown in me since."
– Kim Payton Ph.D.
"I'm delighted that this book has been written… It is honest, meaningful and thought provoking. Through stories of Dede, a glimpse is given of a really humble, true human being, outside of the usual categories of 'spiritual teacher' or 'sufi' – Dede's life gives me hope that our humanity is not hopeless and not wasted. Love is possible, and truth, and a little bit of magic too."
– Christopher Starbuck